I saw a fun production of A Comedy of Errors directed by an old friend at the Baltimore Shakespeare Festival last night. It played visually with Magritte paintings and had a great cast. It was closing night so it is no more.... but you should check out other productions by the BSF.
I thought it would be fun to design a poster for this play. I'd definitely produce it as a silkscreen. For those of you who are not familiar with the play, basically its about two sets of twins who don't know the other set exists and on top of all that they get mistaken for each other by everyone else. High-larity! For the wiki notes: Comedy of errors.
If you are in the NYC area this summer, you should also check out Hip to Hip Theatre company's production of Taming of the Shrew. They have a great poster (not designed by me) for this show as well.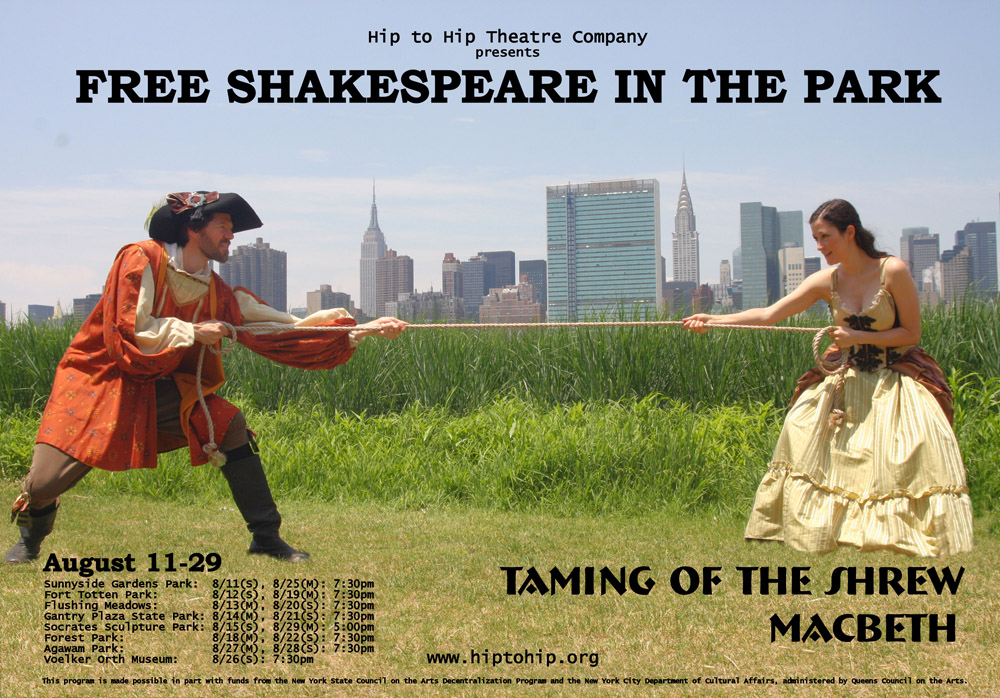 You can learn more about this show here: www.hiptohip.org. They are a great company with very talented